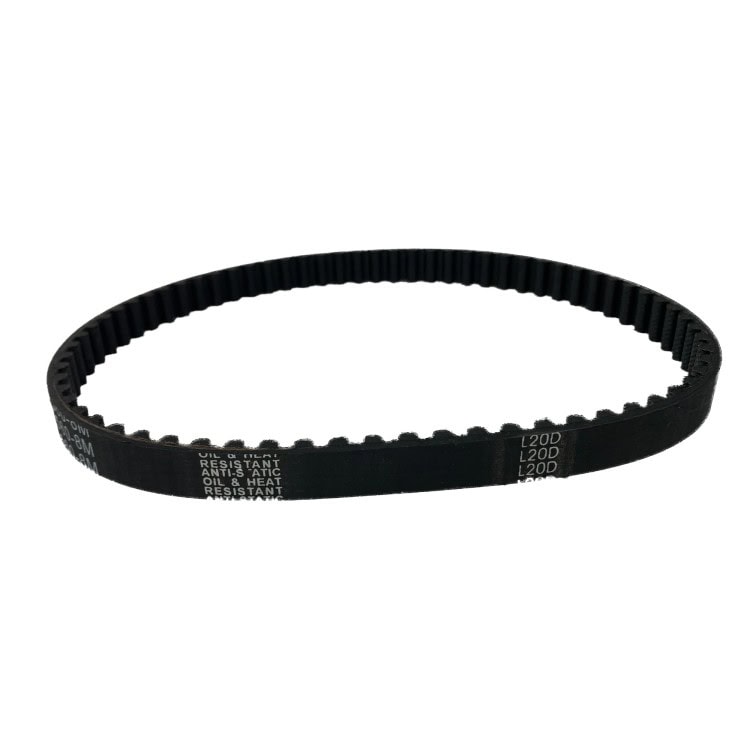 Reinforced Sur Ron Light Bee Primary Drive Belt
2 reviews
39.99 €
110.01 € left to get free shipping
Only 5 left in stock, don't miss your chance
Details
High-end, direct fit upgrade for the Sur Ron primary drive belt.
Shipping and returns
We ship worldwide (batteries are limited to Europe). Products indicated as being in stock are shipped in less than 72 hours after you place the order. Our warehouse is located in France, so transport cost and time may vary depending on the delivery country.
Changing one's mind is human. That's why you have up to 30 days after the delivery of your order for a return. Just let us know and we will take care of all the details.
Payments
Payments are secured by the highest encryption standard: SSL/TLS 1.3 with a 256 bit AES key.
We offer different payment methods to accommodate your preferences: Credit Cards, PayPal, Wire Transfer & Klarna.
Your order is automatically validated as soon as the payment is confirmed. In case of a return, your refund goes to the payment method used for the order.
This is a drop-in replacement for the primary transmission drive/time belt. Of the higest german quality, the Reinforced Sur Ron Primary Drive Belt is able to provide long-lasting performance, even on power-upgraded bikes.
Perfect for the smooth and quiet ride that you are used to with the primary belt drive, this high torque reinforced drive belt made in Germany by ConCar is stronger than the original one.
ConCar is a German manufacturer that has been making belts and pulleys for more than 50 years. Some of the world's top brands like Gates, NSK and SKF trust them with their production, so do we!
NB: you will need to remove the swingarm to replace the belt. So make sure that you have the swingarm removal tool.
Rider's questions
No questions yet. Be the first to ask a question!
User reviews
2 reviews
jacobcuypers
Enduro/Trails
Order:
Comment:
Good quality
Good quality, fast delivery 👌
I recommend this product
Michael
Enduro/Trails
Order:
Comment:
Everything fine
Ride this belt for 1000km with 12-15kw. From -2grad to 35grad, in the snow,mud and dust, no problem. Only a piece of wood killed it, but thats not fault of the belt,it works perfekt. Now i drive the third without problems